Feature Preview: Ideal Conditions Provide Unique Value to Endurance Athletes
Published July 31, 2023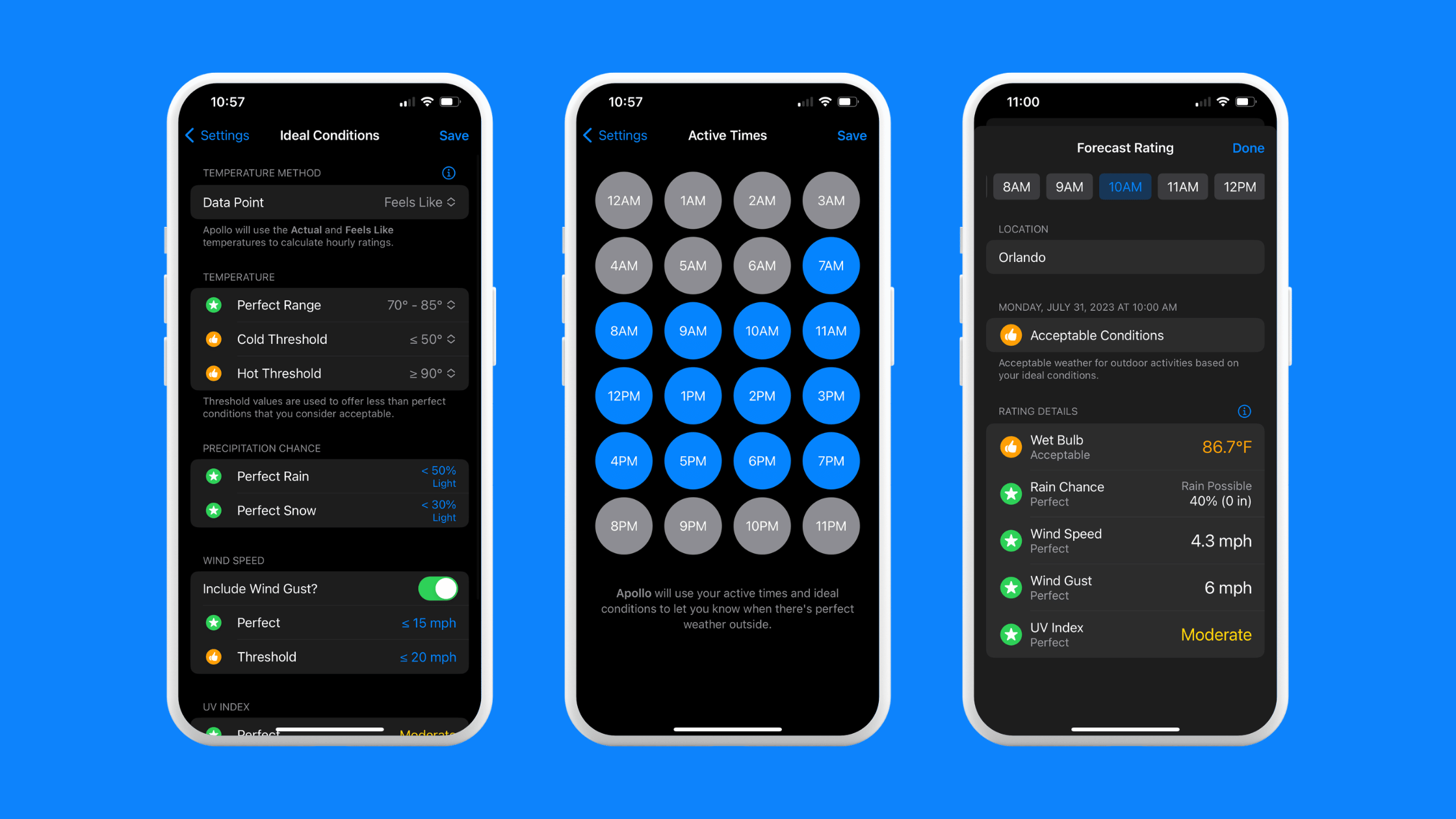 What does perfect weather mean to you? One of the features that make Apollo Weather unique and valuable to endurance athletes is Ideal Ratings. How does it work?
In Apollo, you can define your own conditions to define your ideal workout. You can configure perfect and acceptable parameters for:
Temperature
Precipitation
Wind
UV Index
Apollo includes a 10-day hourly forecast, and every hour is rated as PERFECT, ACCEPTABLE, or BAD depending on your ideal conditions.
You can then configure your active times to reduce noise and make it easier to find the best days and times to train.
How can you take advantage of Ideal Conditions?
The Today screen shows hourly ratings for the current forecast and the next 24 hours.
The Daily screen shows a 10-day forecast with a color-coded bar chart that helps you find the best days to train in seconds.
Once you find the best days to train, you can zoom in on any day to find the best hours to train during the day.
You can always tap on any hour to get a detailed hourly rating for individual data points.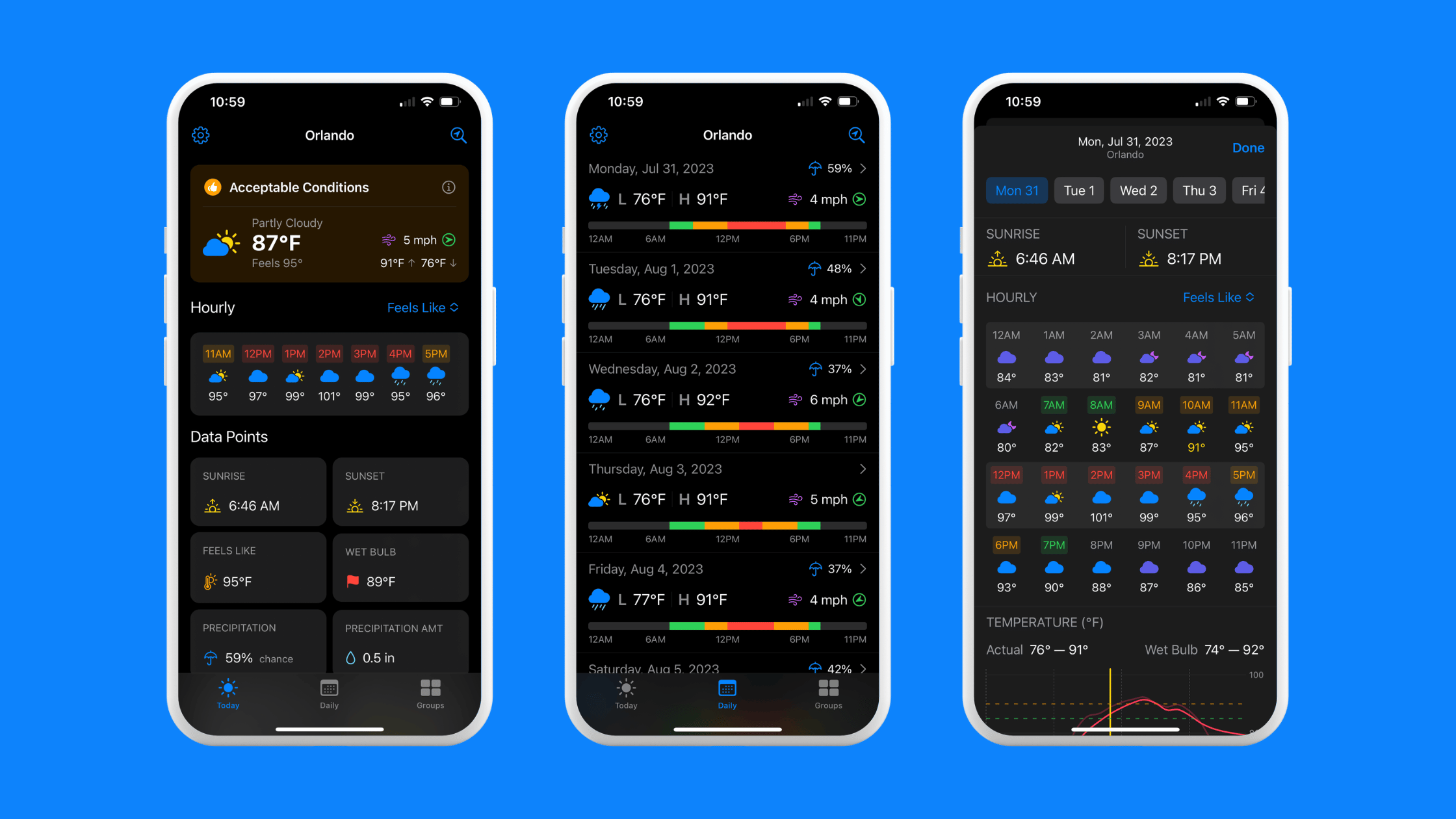 How do I use Ideal Ratings?
Everybody has their own routine for planning their weekly workouts. I'll share with you how I plan my weekly bike rides.
My ideal weekly mileage goal is 100 miles, with a minimum of 75 miles. I don't have a planned schedule for bike rides because, often, work forces me to readjust my priorities. I ride 3 to 4 times per week, and in most cases, I ride both Saturday and Sunday.
I start with the Daily screen to get a general idea of conditions for the full week.
If there's rain forecasted for the weekend, I'll try to add an extra ride during the week.
If weekday mornings are too cold, I'll look for weekend afternoons to schedule my long rides.
Before rides, I look at the rating for the current hour to decide how to prepare for my ride. That means extra electrolytes or fuel during the summer or additional layers during the winter.
As you can see, my schedule can be defined as chaotic during the week. Balancing full-time work, developing Apollo, and working out is extremely challenging. Apollo helps me reduce weather uncertainty to make sure I can complete my weekly goals.