I know what you're thinking...
There are many weather apps out there. What makes Apollo different?
Apollo is actively developed by Axel Rivera, a cyclist, runner, kayaker, and outdoor enthusiast living in Orlando, Florida. Here are three reasons that set Apollo apart from other weather apps:
10-Day Hourly Forecast

Apollo includes a 10-day hourly forecast, and all hours have Perfect, Acceptable or Bad ratings depending on the conditions YOU set.

User Experience

Apollo makes it easy to find relevant metrics. Feels Like temperature and Wind Speed are first-class citizens vs. other less relevant data points.

Developed by Someone Like You

I'm a warrior. Just like you! I want us to meet our weekly and yearly distance goals under the best conditions possible.
Make Decisions Faster
Big Picture
Apollo will help you answer three questions in a few seconds:
What are the best days to train during the week?

A 10-day forecast will give you a good outlook for the full week.

What are the best hours to train?

Daily forecasts include hourly details and charts.

How should I prepare myself?

Apollo will make it easier to decide if you should be wearing extra layers or focusing on hydration for the day.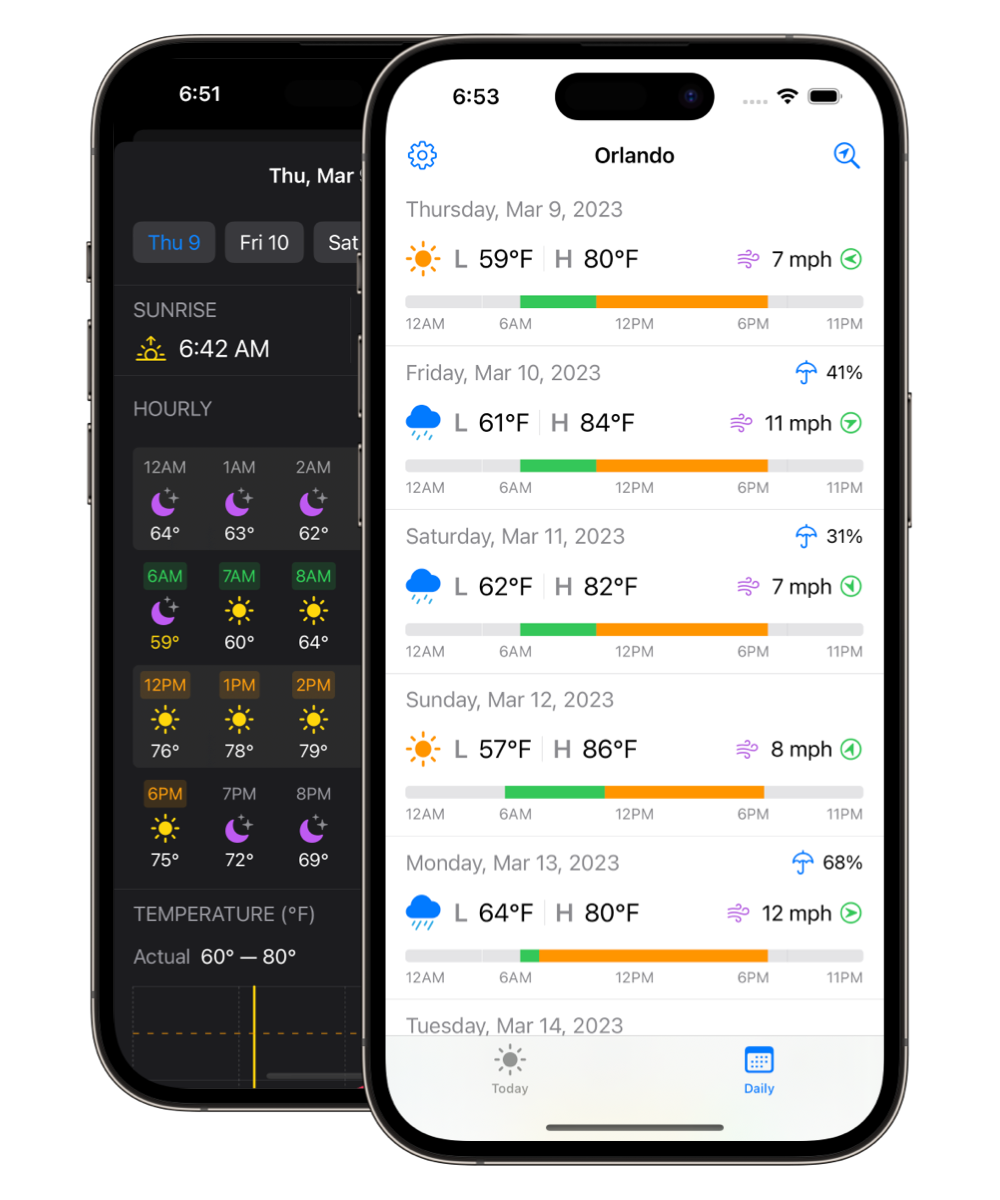 Plan Your Routes
Weather Groups
Weather Groups helps athletes track hourly forecasts across multiple locations. While it is valuable for runners and hikers, it excels for cycling. Cyclists can monitor weather conditions before embarking on a ride and even add a route to visualize the journey, simplifying planning and preparation.
Weather Groups will help you optimize your bike rides and make cycling more enjoyable.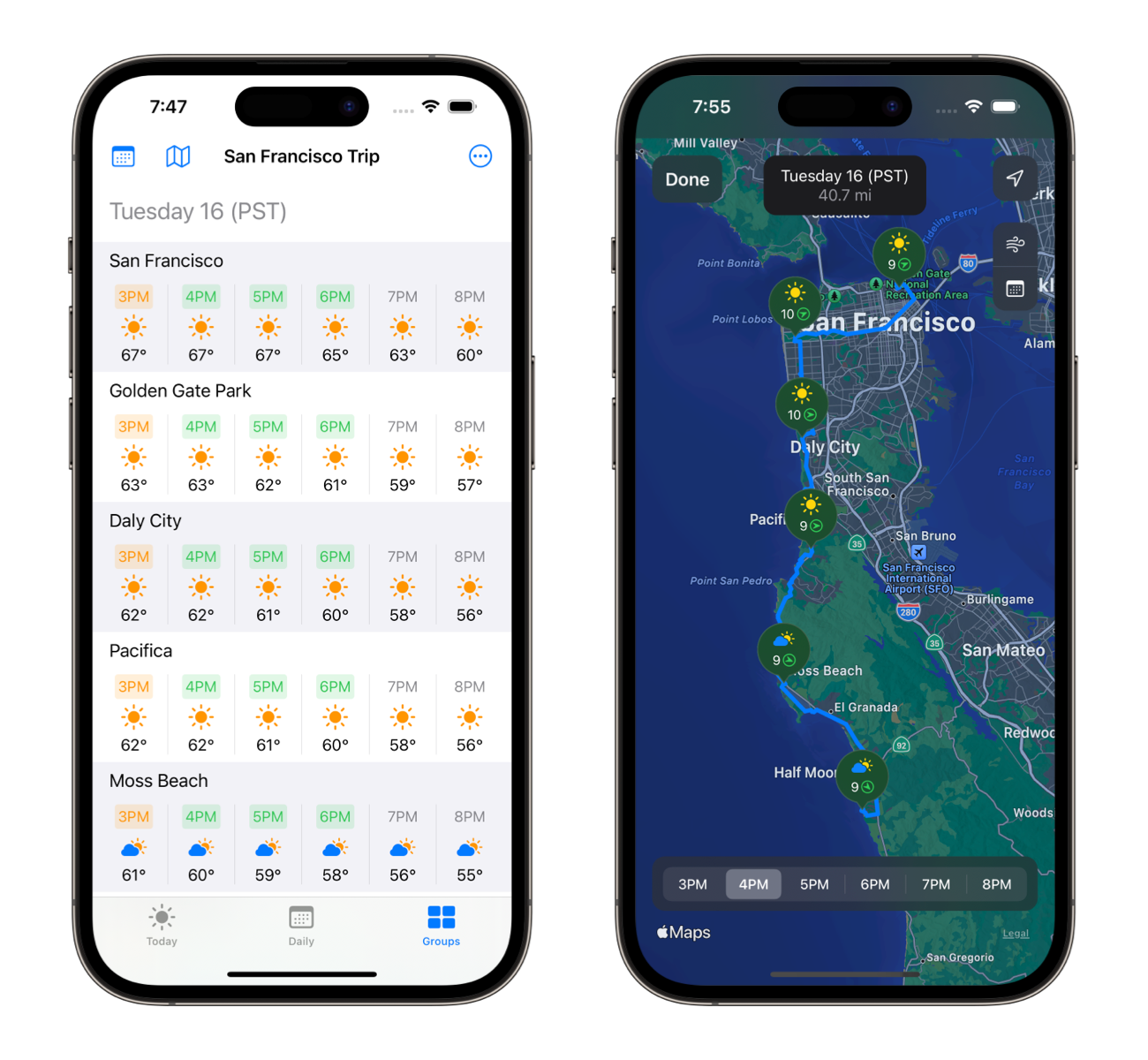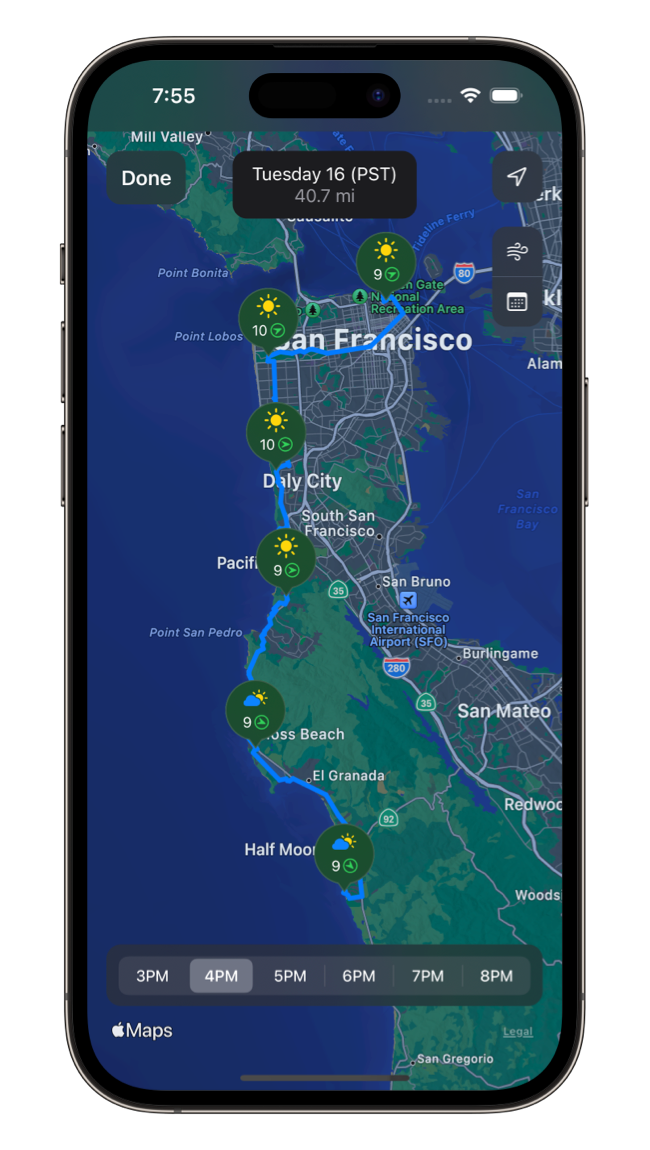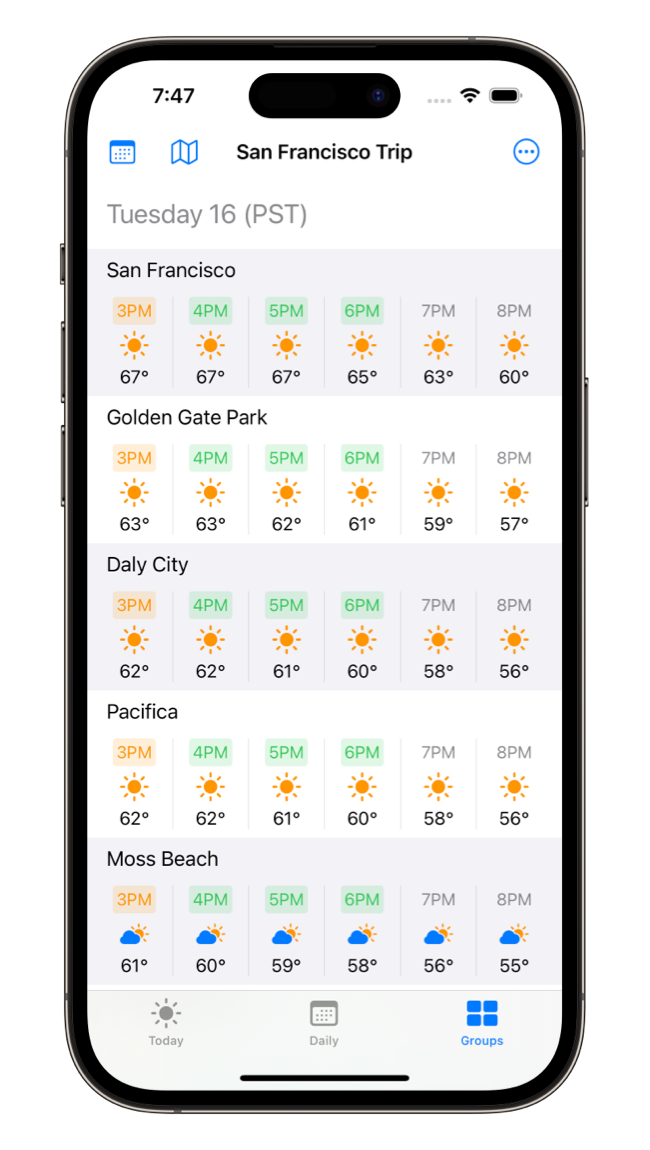 How Does it Work?
Ideal Condition Ratings
All you have to do is configure your Active Times and Ideal Conditions for temperature, precipitation chance, wind speed, and UV index, and Apollo takes care of the rest. All ratings are based on your preferences instead of an obscure and mysterious formula.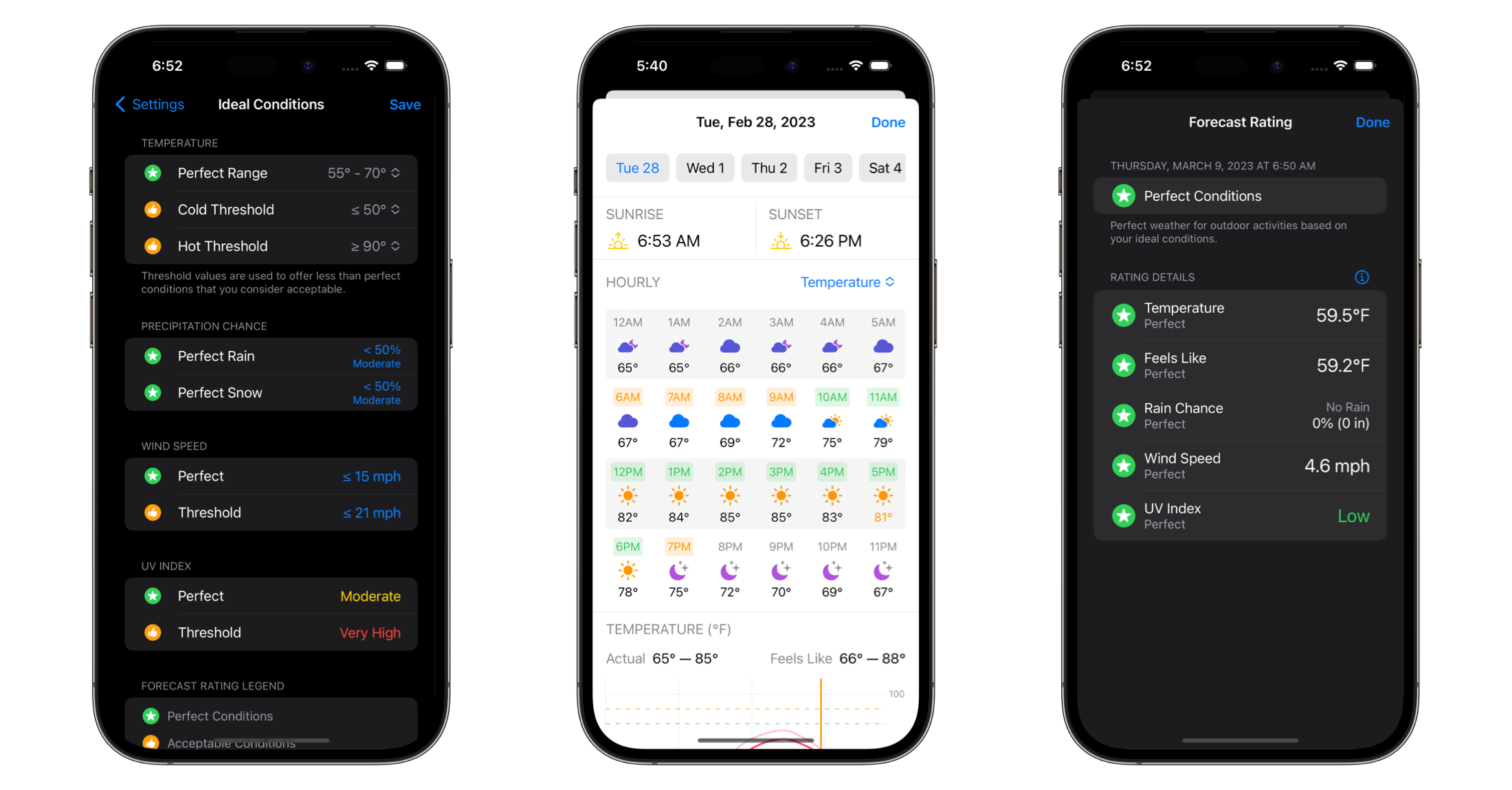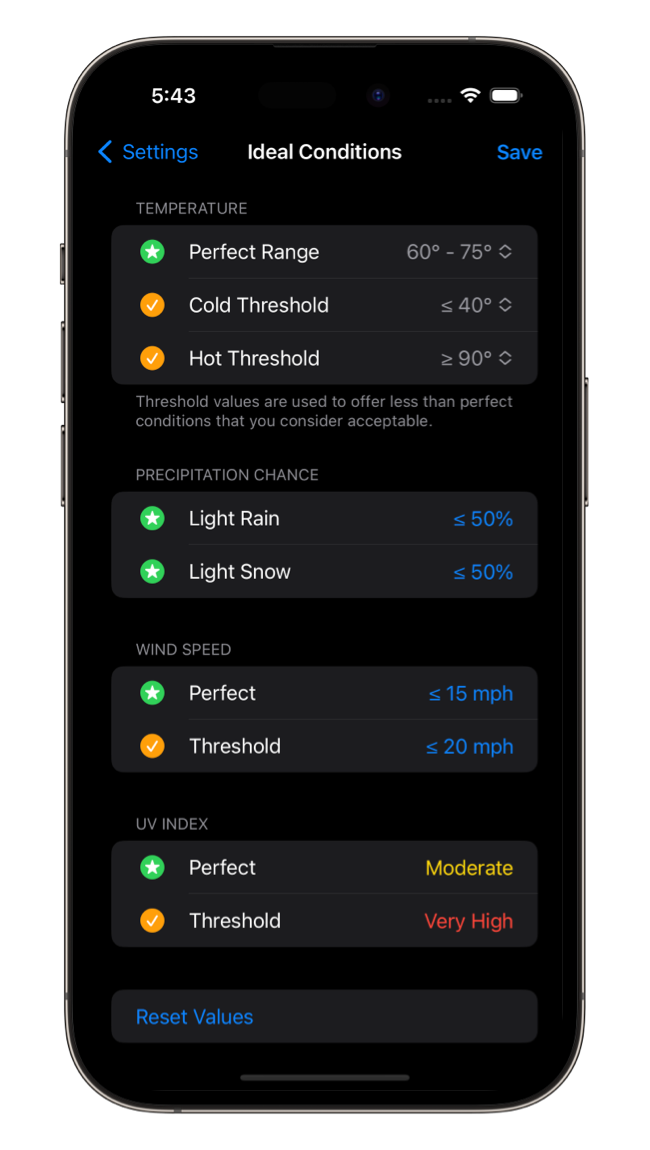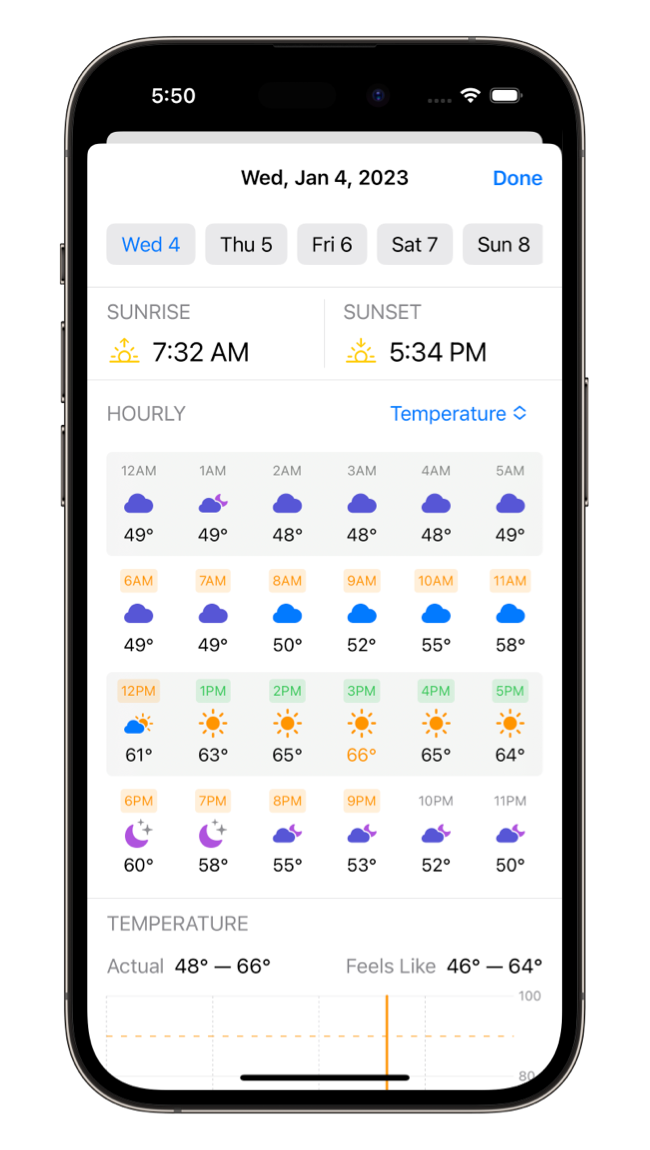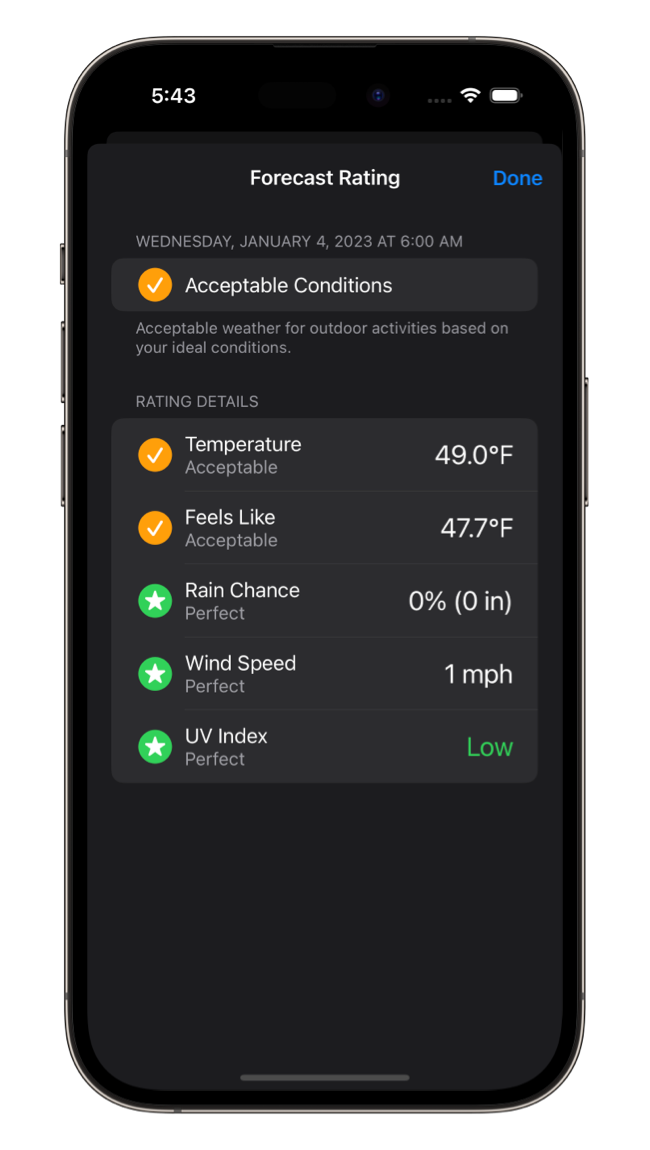 Reviews
What Users are Saying About Apollo
Pricing
Not Convinced Yet?
Apollo is FREE to download with an optional PREMIUM subscription that unlocks the following features:
10-day daily and hourly forecast
10-day hourly ideal condition ratings
Weather Groups and multiple locations
Home screen widgets
Customize ideal conditions and active times
You can try PREMIUM Free for 7-Days